The recently completed Collective took seven years to build and includes 1,200 total apartment homes.
WC Smith took a mostly mundane neighborhood in the Nation's Capital and invigorated it with a three-property apartment community called The Collective.
The 1,200-apartment home masterpiece is thriving today as a result of its hard-working, outstanding marketing efforts from Day One.
Holli Beckman, CMO at WC Smith; Mike Whaling, Founder and President at 30 Lines; and Barbara Savona, Co-Founder at Sprout Marketing talked about the process in the session, "The Fastest-Paced Lease-Up in Washington, D.C."
Savona said the effort was easier because Beckman truly had a vision for The Collective and its residents. To measure the mood of the neighborhood, Savona's team spent entire weekdays and weekend days observing the "heartbeat" of the neighborhood to get a sense of its renter demographic and its needs.
Because it was under construction, she then chose appropriate stock images to represent the residents and bring the property to life.
Sprout Marketing also built a campaign around its amenities with the tagline, "Challenge Accepted" and showed people using the amenities such as the fitness room.
For branding execution, Beckman called for a 7-minute session for the C-suite decision makers where they came to observe logos and imagery placed on an office table and were asked to offer their opinions.
This time-limited exercise helped the company avoid "the cul de sac" of creativity, where a team might go round and round offering feedback but struggle to settle on a plan.
To optimize the communities' website, Whaling scanned keyword phrases and other search terms that potential residents were using and continuously update the website's text so that it represented those words, helping it perform better in search results.
Whaling also suggested not simply using "Apply Now" as the call to action, instead going with "You're Right. I Should," a more personalized activating phrase.
Whaling also suggested not simply using "Apply Now" as the call to action, instead going with "You're Right. I Should," a more personalized activating phrase.

Here are more strong comments from the session:
Beckman said three of the communities' top amenities don't use a square foot of space. They are a "Reading Club," a "Cycling Club" and the sponsorship of a local volleyball team.
When working with partners, Beckman said it's important to have a point person for communication, keep the circle of reviewers tight, tell them what you don't want to see (and what you do) and share ideas.
Whaling's list of don'ts includes building generic website landing pages not be incapable of attributing leads and not property nurturing those leads.
Use an eight-message email drip campaign to engage in interested residents. "The apartment industry doesn't generally use email to its fullest capability," Whaling said.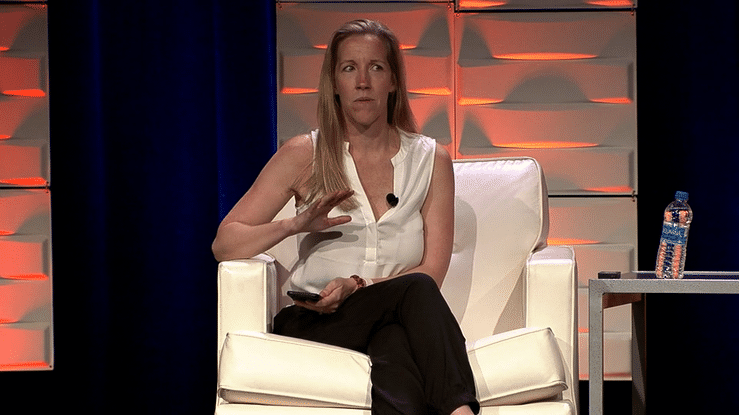 Click here to watch the replay.
Replays are $49 each or $399 for all of them.
They are complimentary for AIM attendees for the thirty days following AIM.
Click here for the slide.