The cookies aren't necessarily getting stale, they are simply disappearing.
Marketers who rely on them for either third-party data or even first-party data need to be aware of changes implemented by major social media channels such as Facebook, Instagram and even Google.
As users demand greater privacy and transparency, the inevitable death of the third-party cookie is upon us this year.
New rules and allowances are gradually being phased in now and should be completed by the end of 2023. This session explored how this may impact marketing performance and reporting and ways companies can leverage first-party data to continue to provide effective, trackable campaigns.
AIM panelists Michelle Alicea, Senior Director of Marketing and Public Relations at Kairoi Residential; Kyra Lambo, Digital Marketing Director at Equity Residential; Kitty Callaghan, Vice President of Marketing at Wasatch Property Management; and Xiyao Yang, Sr. Marketing Analytics Manager at Bozzuto; discussed the topic with moderator Matthew Kilmurry, CEO at Intrinsic Digital (ApartmentGeofencing.com) during the 2022 Apartment Innovation and Marketing Conference in Huntington Beach, Calif.
Kilmurry pointed out that the apartment industry probably has more data on its customers than any business and Alicea said that there are positives from this for customers in their apartment-search journeys.
Prospects and residents and those we find on our social channels comprise the community's first-party data, Lambo said. "Use it; that's the first step when addressing third party data," she said.
Third-party cookies are those that outside companies place on websites (such as an apartment community) to track visitors to that site's behaviors. That information is important to them in sort of a one-off kind of way.
Google is phasing out third-party cookies by 2023. Firefox and safari have phased out third-party cookies. Apple has an opt-in function. Android is an opt-out about being tracked.
Callaghan told the audience to not be alarmed. "No one has figured this out yet – even those outside of our industry," she said. "The onus is on our vendor partners. For us, our role is to understand our first party data and what it means to our privacy policies and our digital reach."

Here are more strong comments from the session:
Geo-fencing is a technique that

uses GPS or RFID technology to create a virtual geographic boundary, enabling software to trigger a response (such as one related to marketing) when a mobile device enters or leaves a particular area.

Marketers are using a "match-back" process through platforms such as Facebook to look at visitor matches from a company's first-party data. There's no personal info in what it finds; it's anonymized. Used correctly in a social media marketing campaign, companies found a 19 percent decrease in cost of conversions in first two weeks; and a 26 percent decreases after about two months.
In the match-back process, you shouldn't miss a day of uploading that data. Consistency and automation are the key for this to work. It's not just a Monday through Friday task.
Other valuable techniques discussed in the session were putting "tags" on sites, LiveRamp, G4 and server-side tracking.
Lambo recommended that companies always make sure privacy policies and cookies are reviewed and in compliance.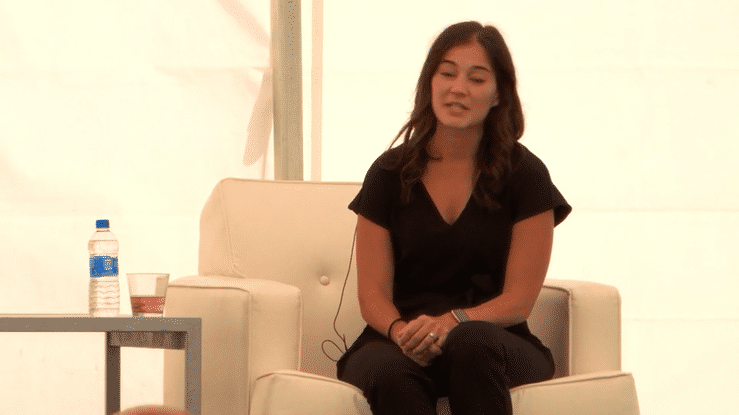 Replays are $49 each or $399 for all of them.
They are complimentary for AIM attendees for the thirty days following AIM.
Click here for the slides.