Takeaways to Maximize Employer Branding
In today's job market, candidates have choices. They are empowered to know what they want from an employer and not settle for less.
Sarah Thompson, Recruiter, Specializing in Talent Acquisition and Employer Branding at Knock CRM, and Todd Allen, Founder and CEO, Connect; spoke about how to stand out in a job market saturated with other organizations, fighting for top talent.
They addressed the importance of employer branding and how strategic partnerships between marketing teams and recruiters help to attract top candidates.
Look at the "why" behind the "what" when diving into the importance of employer branding. Answer the "What's in it for marketers who partner with recruiting?" questions.
When doing that, the benefits include that it helps to build credibility, aids recruiting, delivers better candidates and boosts retention.
Keep in mind:
86% of job seekers research company reviews before deciding to apply;
75% of job seekers more likely to apply if employer is active; and
65% of job seekers will read at least five reviews before forming opinion.
Companies must be able to present information to candidates in a way that stands out in a sea of "now hiring" ads.
The days of posting jobs and waiting are over – companies need to "apply to the candidates."
Marketing can make recruiting better by bringing their professional expertise of attracting residents to properties to the candidate-searching experience.
In a seamless partnership, "marketing amplifies the brand, but it's every department's responsibility to bring the brand to life," said Kiki Bhaur, a brand strategist and designer.

Here are more strong comments from the session:
Partnering with recruiting does not necessarily mean more work. Be mindful to displaying brand consistency across the organization. Your content must match the medium and highlight the mission, values and DEI above job qualifications.
Start by initiating conversations and engaging with leadership and talent teams to implement an employer branding strategy. This will potentially help to reduce hiring costs and identify efficient and creative ways to generate candidate interest.
Play the long game: A strong brand will attract candidates for immediate hire and passive candidates who could be future employees.
When companies get it right, their company websites should tell a story and answer questions for a candidate before they apply. Make them want to apply.
Formulate values and illustrate how they guide your organization. Be creative when showing career paths, perks, and benefits. Show your culture without saying it.
Your careers page might be your only opportunity to shine. Stay away from generic descriptions of your company or bulleted lists of jobs.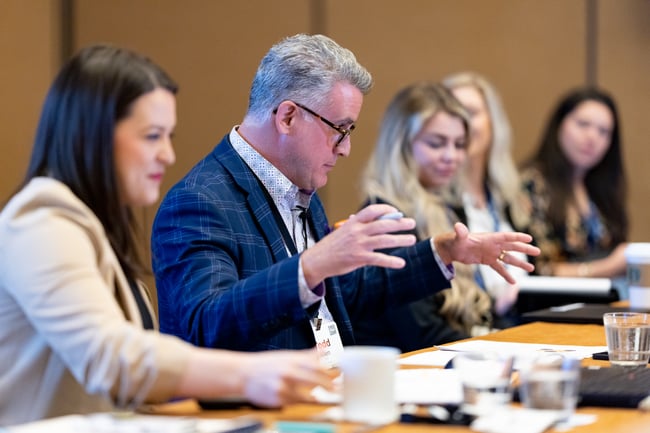 Click here for the slide.