Data cannot be trusted when it is not collected and analyzed properly.
Munish Gandhi, CEO at Hyly.AI; Terry Moody, Director, Marketing Technology at Toll Brothers Apartment Living; Xiyao Yang, Sr. Marketing Analytics Manager at Bozzuto; discuss best practices around this in a 2022 Apartment Innovation and Marketing Conference session in April in Huntington Beach, Calif.
Follow are some topics for consideration:
Correlation is not causation
Just because two trends are moving in the same direction doesn't mean they are connected.
Correlation is when two or more items appear to be linked in some way. Do popsicles "cause" sunburn? No, but this can be called a correlation because popsicles tend to be eaten outdoors during summer months.
In apartments, in 2021, there was a big increase in leads and the industry launched new campaigns to address it. What caused this? By exploring this more deeply, the lead driver was mostly all of the environmental factors that were brought on by the opening of COVID.
Maybe the ads led to more leases signed, but hypothesis testing helps operators to understand these cause-effect relationships more deeply to see if it's really just a correlation.
Garbage In, Garbage Out
Property websites are often the most popular source of leads -- not paid search, which often does not show up significantly as the source, even though operators have a sizable investment in it. Additionally, direct and referral can show as strong sources, but not all operators believe this to be.
Operators cannot and should not make decisions with incongruent data. Instead, this data could improve simply by simply fixing an undisciplined tracking issue so that the platform can appropriately provide data to the CRM.
To identify the glitch, look for anomalies and standardize and train your staff to do this correctly.

What you see is not what you get
When viewing a chart comparing rental rates vs. occupancy rates show both are moving upward significantly. However, the two axes' baselines are not each starting at zero. The chart maker adjusted it in that way to dramatize the results.
The report writer gets to choose the way the story is written, but the reader needs to be given the accurate representation of the data.
Averages are misleading
Subject lines help to improve open rates and calculating their average can show how they are doing. Or can they? Too often, when looking at averages, these data are not helpful because it's truly an apples-to-oranges comparison based on what data were used, how they were measured, if there were any ambiguities or outliers that greatly skewed the results. Therefore, averages are completely meaningless.
Here are more strong comments from the session:
You have to ask the right questions and you'll get the info you want.
Start with what you intend to do – such as improve your subject lines -- then determine how to get to that answer.
In the industry's – or companies' quest to standardize data – the same taxonomy must be used. Once established, ask all vendors to use the same taxonomy, too. And then enforce it.
You can't accept data at face value. You have to ask simple questions.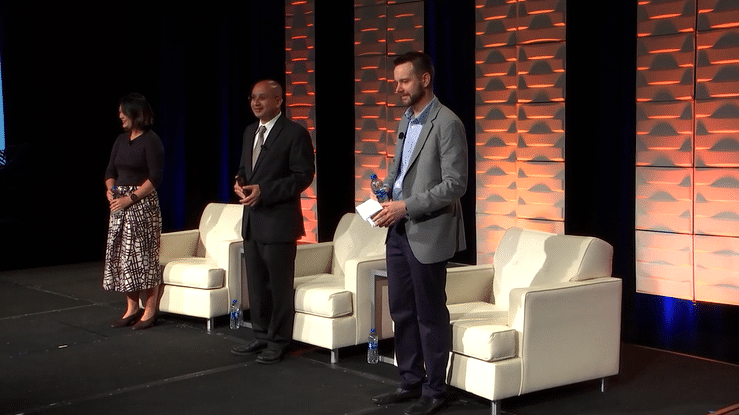 Replays are $49 each or $399 for all of them.
They are complimentary for AIM attendees for the thirty days following AIM.
Click here for the slide.