Tricap Residential Improving Its Performance with a Centralized Leasing Model.
An entrepreneurial spirit has propelled Tricap Residential into recently adopting a centralized leasing and operational model that is paying dividends for its properties, residents and employees.
Suzanne Hopson, Executive Vice President of Sales & Marketing at Tricap Residential Group; discussed her strategy with Kristi Fickert, VP of Enterprise Growth, during the Apartment Innovation and Marketing (AIM) Conference session "Blueprinting A Centralized Leasing Model That Dominates" on Tuesday in Huntington Beach, Calif.
Tricap has 19 communities over seven states with 8,000 residents and 76 employees; and its goal is to reach 20,000 units in the next seven years. Its employing one property manager (Tricap calls them Engagement Managers) per 500 units, a ratio much wider than the norm.
Its leasing team operates 100 percent remotely and members focus on the full portfolio, not just one community – another break from tradition.
"We really flipped the switch on the traditional model of operations," Hopson said. "We inverted the org chart. We use a formula of generate-convert-engage to provide excellent customer service and reduce marketing expenses."

Here are more strong comments from the session:
One-third of respondents said they are "gaming" daily; that can put stress on a community's Wi-Fi connections.
Beveridge said that he is seeing more and more tech investment decisions being made by asset managers and not the tech or onsite team.
Centralization is big. "If you can virtualize tasks, it can make sense," he said.
AI-powered leasing is experiencing a high adoption rate. "It's the biggest story of 2021," Beveridge said. "And we're not talking about just bots. It's technology that has machine learning that applies from the call through the full prospect journey."
With centralized leasing, Hermeling and Beveridge pointed out that "if a leasing agent is really good at what they do, and all of the apartment homes are leased, then what is he or she to do?" With centralized leasing, they can lease more at other communities in the portfolio.
Financial decisions aren't customer-based
Technology can only contribute so much – it's the content and messaging that sells the apartment home
Leadership teams should "stop thinking about automating existing tasks – think about what the prospects want."
Operators are more looking at smart home features as choosing appliances rather than having a tech-driven lifestyle experience, Beveridge said.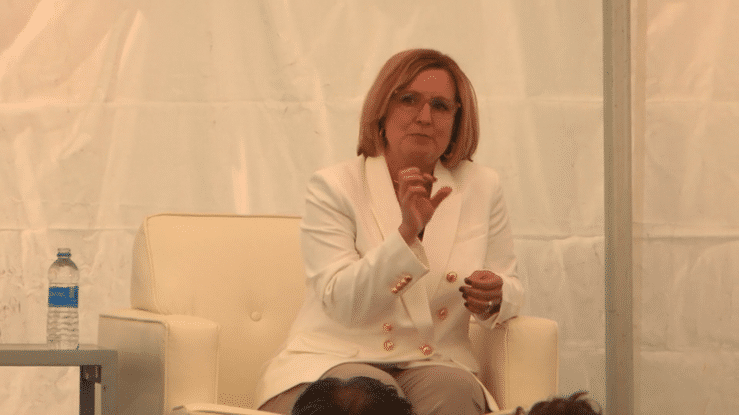 Replays are $49 each or $399 for all of them.
They are complimentary for AIM attendees for the thirty days following AIM.
Click here for the slides.